20-21 Nov | King's Park,  Northampton | £130 full board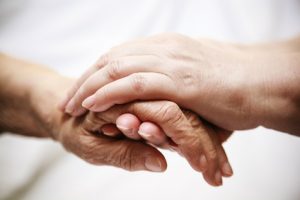 You are invited to attend the annual symposium of the Network for Psychological Type and Christian Faith. The aim of the Network's symposia is to provide opportunities for Christian MBTI practitioners and others interested in the relationship between Jung's model of psychological type and the Christian faith to network together and to exchange ideas.
The theme for the 2017 conference is Type and Wellbeing: Living & Dying.
This year our main speakers on the theme will be the Revd. David Knight, an Anglican priest and Hospice Chaplain, who is researching the connections between psychological type differences and what is perceived to be a good death; and the Revd. Canon Professor Leslie J. Francis, Professor of Religions and Education at the University of Warwick who is researching the connection between psychological type differences and personal and professional wellbeing. The sessions will consist of input and workshops.
Additionally, we will have two sessions contributed by participants on issues related to the theme.
The symposium will begin with registration between 12pm and 12.30pm on Monday, 20 November and will finish by 3pm on Tuesday, 21 November 2017. The cost of this year's Symposium is £130.
Please email to Margaret West (canolfanysantesfair@gmail.com) BEFORE THE END OF AUGUST to reserve a place. Then download and complete this Booking Form for the 2017 Type & Faith Symposium and send it to Margaret ASAP.
Open to anyone who wants to come. Places at the Symposium will be allocated in order of receipt of booking forms. To avoid disappointment, please send an email to canolfanysantesfair@gmail.com to be put on the mailing list for information, so you can book as early as possible next year.