19 June | Online | FREE
Spotting & Influencing Sensors vs. Intuitives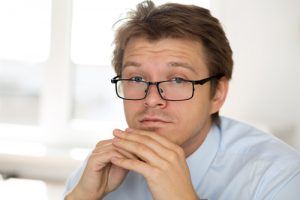 When you are talking and you see the other person nodding and smiling (but clearly not really taking in what you are saying), you can often blame this on a difference between you and them on the Sensor and Intuitive dimension. In fact, we find that miscommunication is most frequently related to an S/N difference.
You'll leave this webinar with:
A deeper understanding of how Sensors vs. Intuitives take in and process information
Specific tips you can start applying immediately for getting on the "wavelength" of your opposite
Tips for leveraging both perspectives in team meetings
Joining details
19 June 2019 from 15:00 – 16:00 UK Time
It is best to use your computer for audio and video but if you would prefer to dial in for the audio portion:
Dial in by phone: +44 203 966 3809
Webinar ID: 129 747 762
Click here to add to your Calendar
About this webinar series
The TypeCoach team is excited to offer BAPT members the opportunity to participate in our monthly webinar series. Each month, we will take on a new topic related to personality type. The invitation below is to the next upcoming session. Other recent topics have included Type & Stress, Innovation, Conflict, Time Management & Prioritization, NTs Working With SJs, Influencing & Communication, and more. Our goal is to extend the conversation among practitioners into new areas of simple, practical application.
We hope you can join us!