Sat 23 Mar 2019 | 10:30 – 15:30 | Swanmore | workshop
Thriving in Life's Endings & Beginnings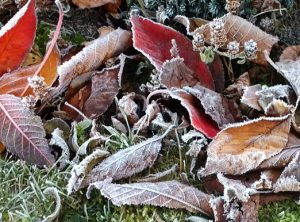 A practical workshop, exploring how knowledge and application of Type enables personal and community transitions, facilitated by Marion Syms and Karen West.
About Karen West
Karen West (ESFJ) has been a big fan and user of MBTI® for more than 15 years. Between 2009 and 2015 she was employed by the Church of England as the Archbishops' Adviser on Bishops' Ministry. In her work on the induction, development and review of bishops she used Type in individual coaching and mentoring and in support of effective team working. In 2015 moved into the private sector, working as a Principal Consultant for a&dc, Assessment and Development Consultants (now part of the PSI group), based in Guildford, supporting individual leaders and teams in a wide variety of private and public sector organisations. In September 2017 Karen launched her own business, trading as Donnington Associates, providing coaching, training and consultancy services; using MBTI® and a range of other tools where these offer useful insights into team and individual style and effectiveness. Email: KarenWaterside@aol.com).
About Marion Syms
Marion Syms is co-leader of the BAPT Southern Group and has led numerous introductory MBTI weekends.  As a former University Lecturer in Pharmacology, she was quick to relate the insights gained from the MBTI to her work within the university and the wider pharmaceutical world.  Retirement provided the opportunity to train as a counsellor and complete an MA in Christian Spirituality.  MBTI insights now accompany Marion in her new work in spiritual direction and counselling but have yet to journey with her on visits to Ghana where she is involved with the Portsmouth-Ghana Diocesan link.
About the venue
The workshop will be held at the Swanmore venue, which is The Paterson Centre, St Barnabas Church, Church Road, Swanmore, Hants, SO32 2PA. See map here.
Please arrive around 10:00 for drinks, and we will start promptly at 10:30. Bring your own lunch, and drinks will be available. A small charge (currently £12) is made to cover costs, payable on the door.