How Interaction Styles can raise your Emotional Intelligence
Tue 2 Apr | 10:00 – 13:00 | Colmore Row, Birmingham | FREE
About the session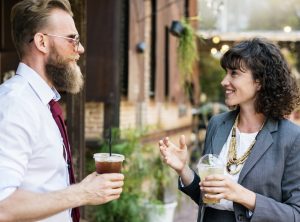 Come along to the Midlands MBTI group and learn how knowing your Interaction Style helps you to manage your emotions, so that your impact on other people matches your intention and you have the influence you want.
We will look at the link between Emotional Intelligence and Interaction Styles, discuss the triggers for positive and negative emotions for each style, and how to manage them for positive impact and influence – and a happier life!
No prior knowledge of Interaction Styles is needed.
About Catherine Stothart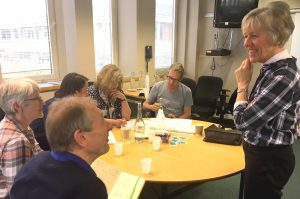 Catherine (INTP) is a Leadership Coach and Team Consultant working with Airbus, KCOM, the EEF and schools and colleges in Cheshire. She has 25 years' experience of personality type and her first book, How to Get On with Anyone, was published by Pearson in 2018. Catherine joined the Board of BAPT in 2017 as Director of Board and Member Services. She lives in Chester, and in her spare time plays tennis, spends as much time out of doors as possible, and enjoys attending live sport, music and theatre.
An earlier article by Catherine is here.
Email: catherine@essenwood.co.uk.
Format and timing
We gather from 10.00 am for coffee/tea and then are led interactively by the speaker from 10.30 am to 12.00 noon (or so). After another half an hour to work through any group business such as future dates and speakers, those who wish to can chat and eat their packed lunches (or sandwiches from nearby shops) aiming to be out by 1.00 pm. There is no charge per se, but those who are able contribute £5.00 towards the speaker's costs. For more information, please contact Charles Worth.
Where to find us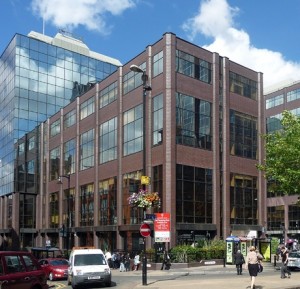 If you're in the Midlands and have access to Birmingham, please join us for our twice-yearly group. We meet at 1 Colmore Row, Birmingham (an easy walk from New Street Station). We'd love to see you!
Please contact Charles Worth and ask to be added to the list of attendees.
More details about each meeting in turn will be posted on this page in due course.